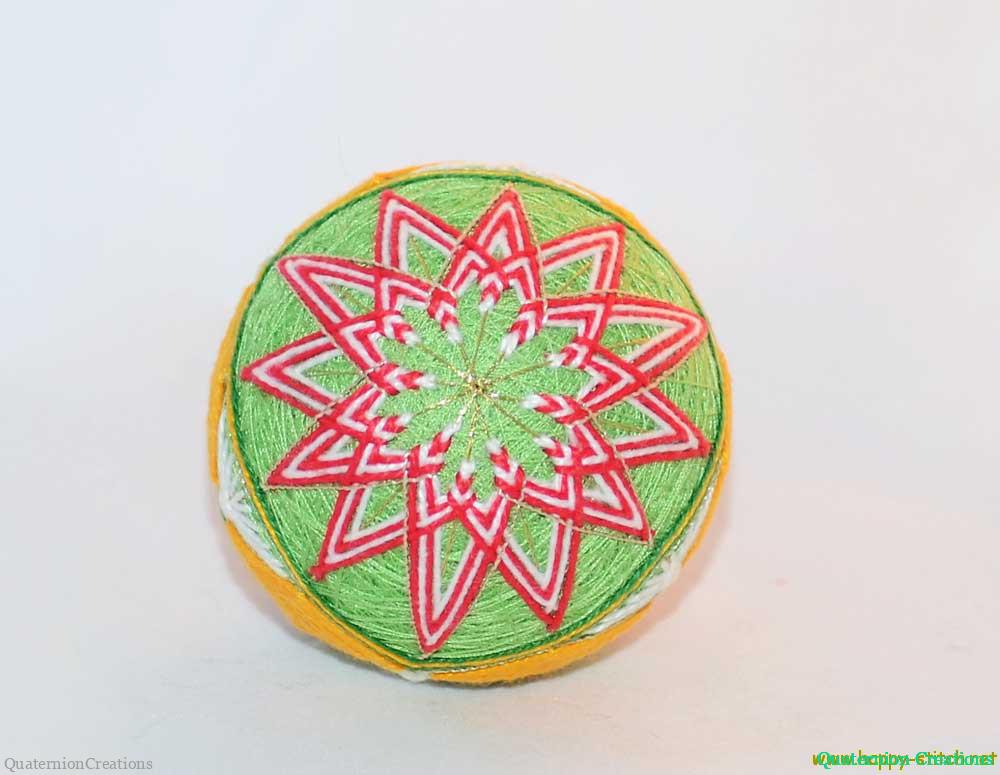 These two temari were made for Christmas and New Year decorational purposes. I used green thread for background, and stitched the designs in festive red, white, and yellow colors.
First temari is a classical kiku (chrysantemum) design: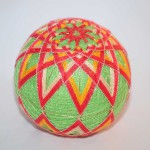 Два шарика тэмари, которые я хочу показать вам сегодня, были вышиты специально к Новому Году: отсюда и зеленый фон, и красно-бело-желтые цвета самих узоров. Оба сделаны на основе пенопластовых шаров, и могут быть использованы как ёлочные игрушки.
Первый шарик – это классический узор "хризантема" (kiku):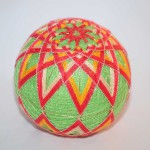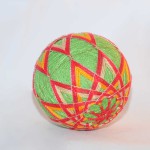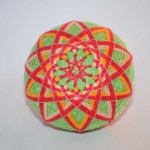 Second temari is also a kiku design, but a bit modified and embellished with yellow diamonds (stitched in masu kagari) around the obi. This pattern is a simplified version af a ball, that I found in a Japanese Temari magazine.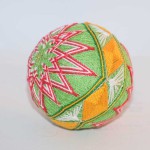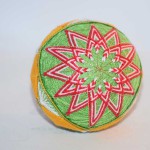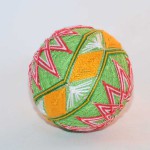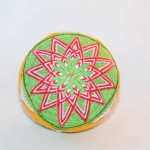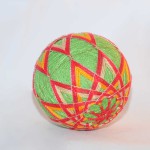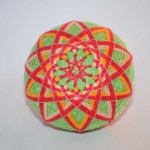 Второй шарик – это модифицированная хризантема, с удлиненными углами и узором из ромбов вокруг экватора шара. Рисунок для этого тэмари я взяла из японского журнала по вышивке и слегка упростила.