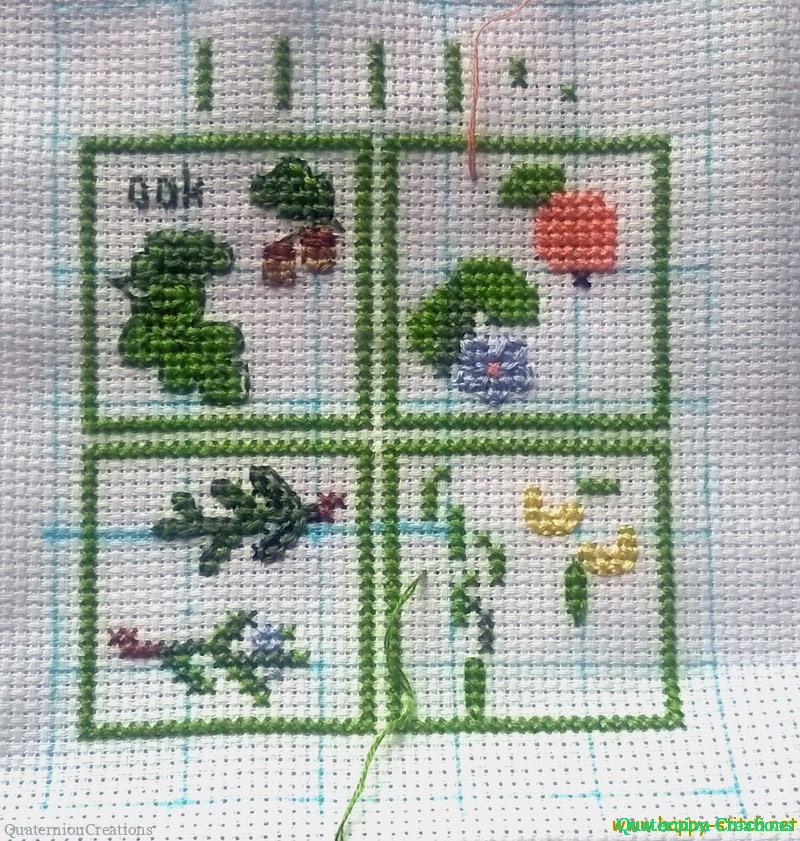 A little update on my progress with the trees project, that I started after returning from Singapore. I love miniature patterns! A day or two, maybe a week of work, and you already have something to show: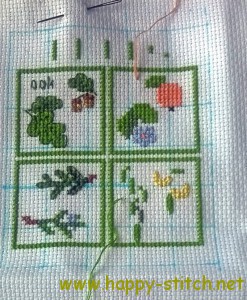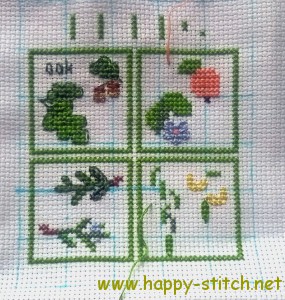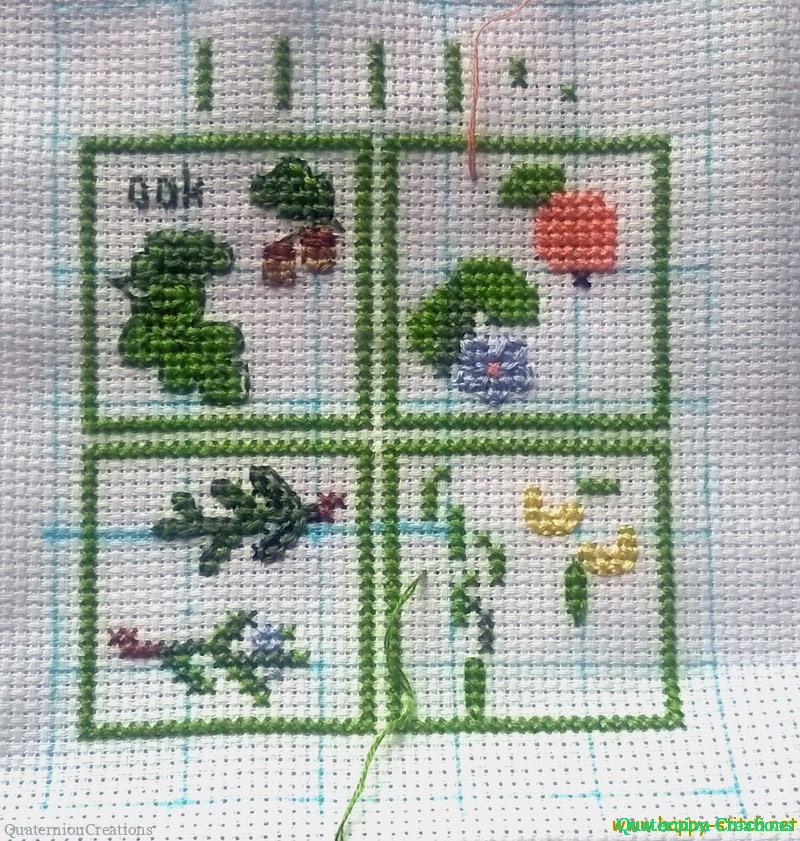 As you can see, I finished the oak part (top left), and moving fast onward with three other trees (top to bottom: apple, juniper, willow). The cross stitching here is no problem at all, but there also is a lot of back-stitching, which is much complex. Well, I designed this pattern and thus brought this onto myself 🙂
The next big idea I have is to make a postcard out of this project. But I have never tried making cross stitch postcards before. Do you know any good tutorials on how to do it?