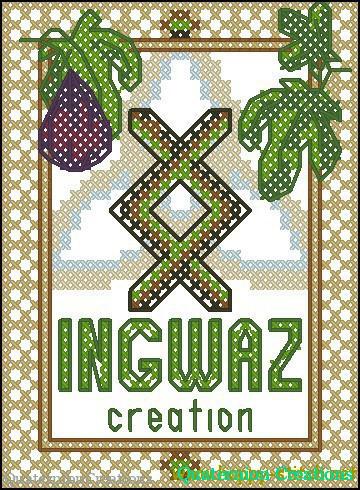 Goood morning, ladies and gentlemen!
Here is something that many of you waited for for a loong long time – a new runic pattern. Today's rune is Ingwaz, with the fig tree – enjoy!
Ingwaz rune free cross stitch pattern
Free download from the store, see link below:
Only two runes to go, would you believe that?