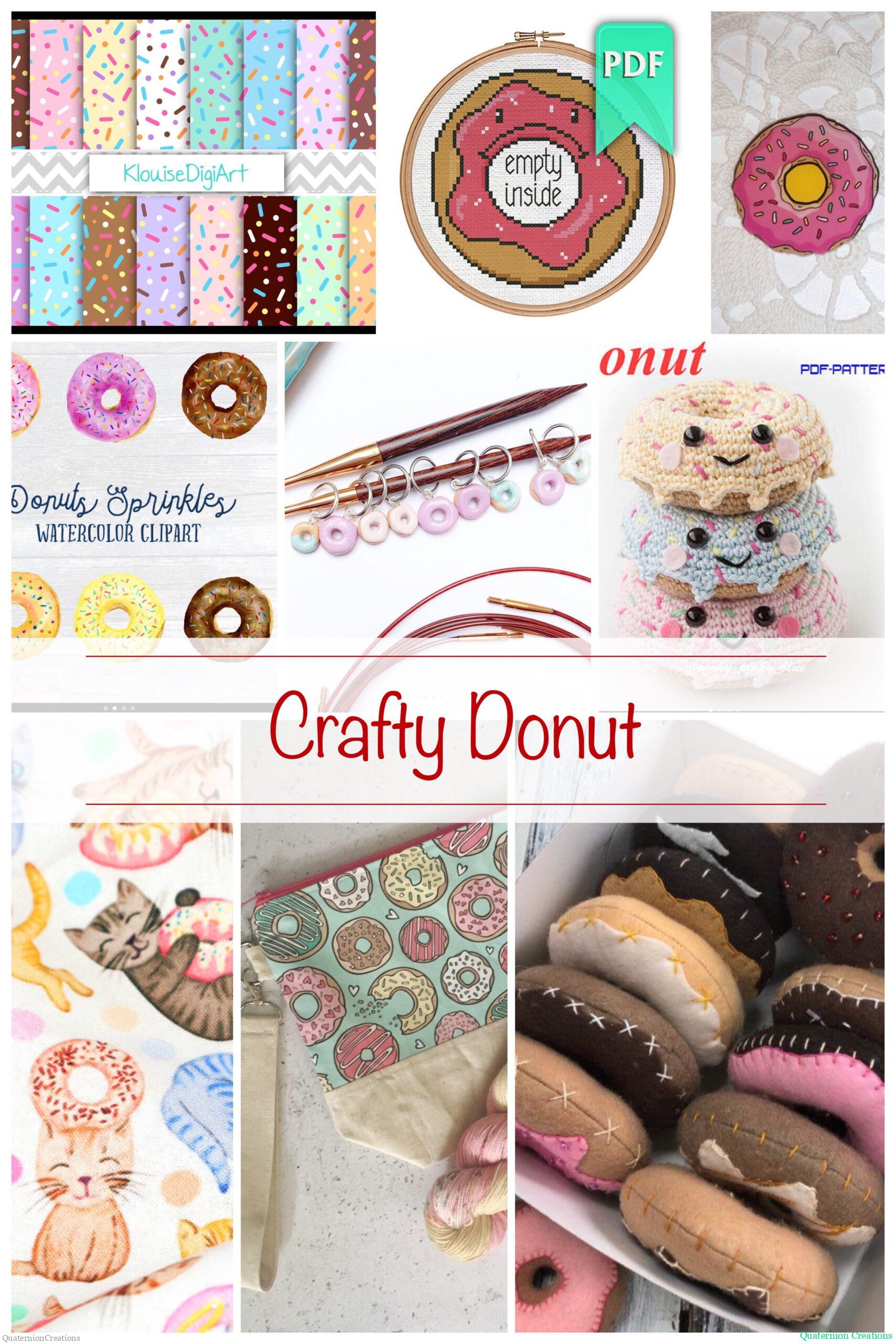 Frosted, sprinkled, glased or filled with cream – donuts are on top of my list of guilty pleasures. But it gets even better, when you can enjoy a donut and craft at the same time! Today I've rounded up a collection of awesome donut patterns and supplies that you can buy from different Etsy stores.
Snatch these items using the links below!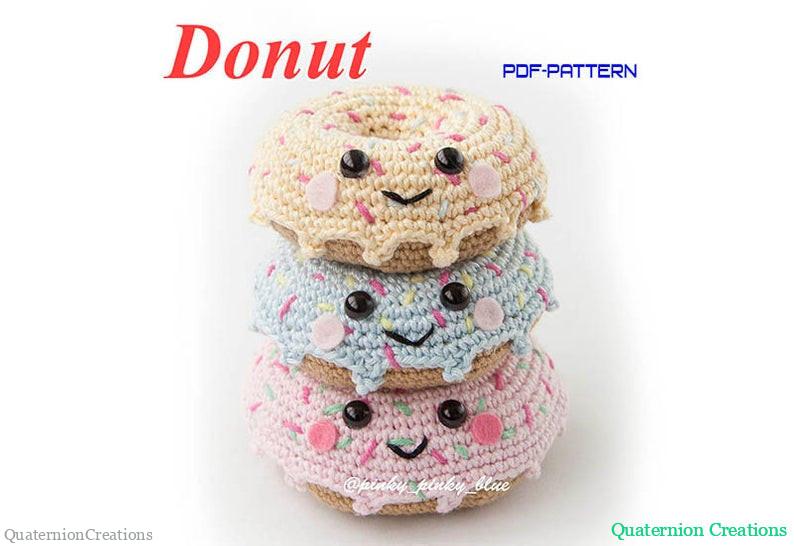 Let's start with these cutest little crochetet donuts. I have forgotten how to crochet a loong time ago, but these really make my hands itch for a hook to try this pattern! Sprinkled donut crochet pattern by PinkyPinkyBlue
---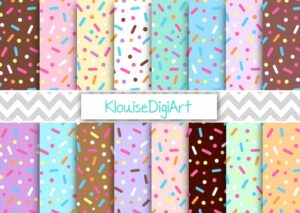 Whatever the occasion, your scrapbook will definitely look tasty with these sprinkles! Printable papers are available as a digital download — Donut Chunky Sprinkles Digital Printable Papers by KlouiseDigiArt5
---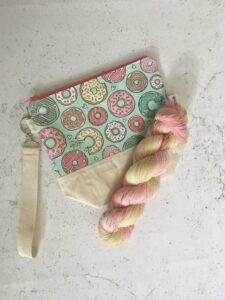 Aren't these pasterls precious? The pack includes hand-dyed yarn, hand-sewn project bag, and an exclusive sock pattern – or you could opt for yarn only! Donut Day Sock Kit by KnitStitchYarn
---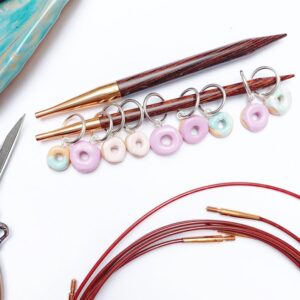 And while you are knitting your socks, how about sweetest tiny stitch markers to mark your progress? Donut polymer clay stitch markers by TaukinsBY
---
Making some invitations or greeting cards? Try this watercolor donuts clipart pack! Watercolor Clipart Donut Sprinkles by CornerCroft
---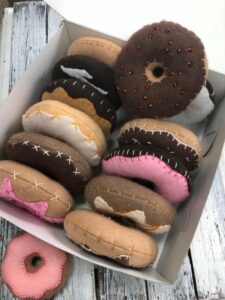 There is always place for another pincushion in your craft room, especially if it is a donut puncussion! Mini Doughnut Pincushion PDF pattern by BerryBirdy
---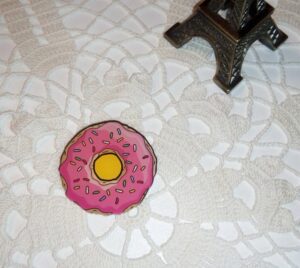 And my fellow cross stitchers have a chance to grab this frosted donut needleminder Acrylic Pink Frosted & Sprinkled Donut Needle Minder by JewelryFobs
---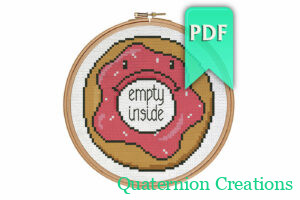 Little depressed donut pattern from yours truly — Depressed Donut cross stitch pattern by QuaternionCreations
---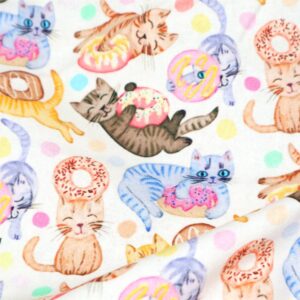 And the last, but not the least, on my list – this cutest fabric with donuts and cats! Cat and Donut Cotton Fabric by kjtwins
---
Enjoy your crafting!