Hey everyone! Guess who had had enough free evenings (four, to be exact) to finish a tiny project for Valentine's day? That's me! Since my little boy decided to go to bed really early, at 6 pm (and to wake at 5 am, but that is another story), I finally have some time to spend on stuff I like 🙂 Luckily that small design doesn't need much.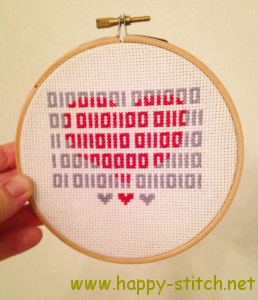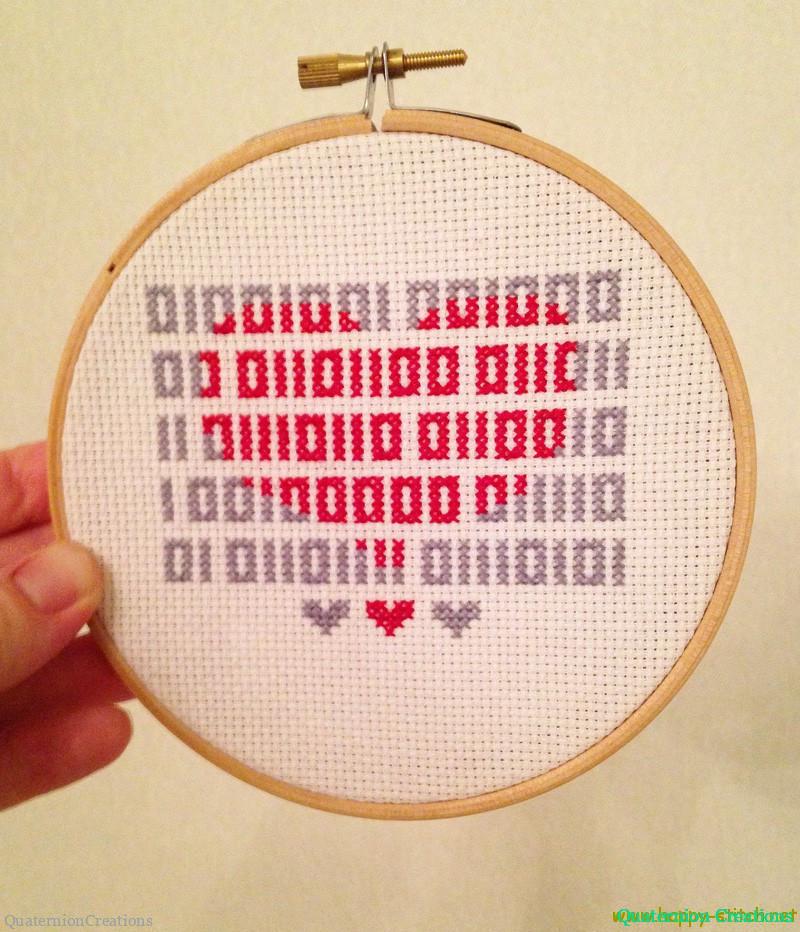 The pattern can be found in my Etsy shop: https://www.etsy.com/listing/261506853/ . Be sure to use the coupon listed in shop's description!
The colors are off, though, I could not find my stash because of moving from one flat to another, and just grabbed the available colors.
The stitching is mounted in a little wooden hoop.