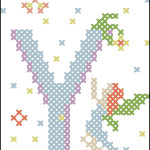 Today's charts are made special for Meera, who requested to see letters S, O, and Y of the Fairy alphabet series. So here they are!
Size (same for all three letters): 28 x 37 stitches, 7 colors. Colors chart guide is included in each archive.
Fairy alphabet S cross stitch pattern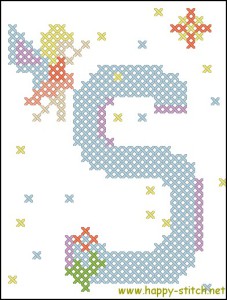 Буквы для сегодняшних схем из серии "Волшебный алфавит" взяты неслучайно. Просто именно такие схемы попросила в комментариях Meera, одна из читательниц (и, надеюсь, поклонниц) моего блога. Итак, специально по заявкам!
Размер вышивки (одинаковый для всех трех сегодняшних схем): 28 x 37 крестиков, 7 цветов. В каждом скачиваемом архиве помимо схемы вы найдете список мулине DMC, необходимый для неё.
Волшебный алфавит – буква S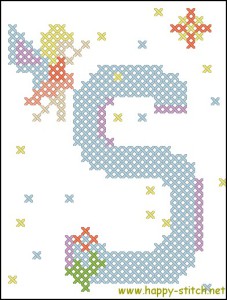 Continue reading "Fairy alphabet patterns: S, O, and Y" →