Once again a creative idea was given by the Skyrim PC game (someday I will make the dragon logo of this game into a pattern too, I swear!).
An easy tatoo-styled silhouette of a dragon on this chart can be stitched in black on white, or vice versa for more emphasis.
Dragon silhoette cross stitch pattern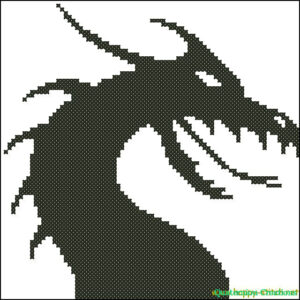 Еще одна творческая работа, вдохновленная компьютерной игрой Skyrim. Сегодня я предлагаю вам вышить изящный силуэт драконьей морды, сделанный всего лишь в одном цвете – черном. Впрочем, вы можете вышить его белым на черном фоне, так тоже будет смотреться отлично.
Схема для вышивки "Силуэт дракона"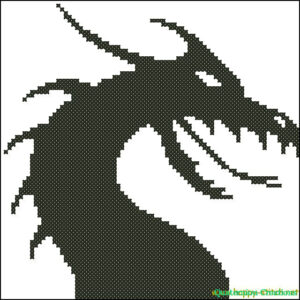 Continue reading "Dragon silhoette cross stitch pattern" →