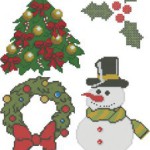 Yes, I know that Christmas is already past and New Year is in only two days. But I just couldn't stop myself from making a third pack of holiday cross stitch patterns (see also Christmas pack of small patterns – 2 and Christmas pack of cross stitch patterns).
In this pack you will find four traditional Christmas and New Year symbols:
A decorated fur tree
A snowman with red nose and a hat
A decorative wreath
and a small chart of holly leaves and berries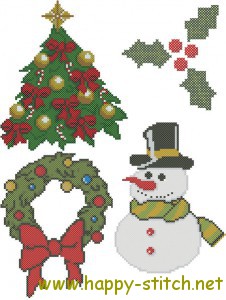 > Download free Christmas cross stitch patterns
Happy New Year!