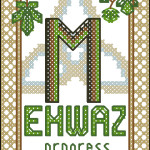 First of all I want to thank all of my readers, who responded to the recent poll about your favourite cross stitch motifs. It seems for now, that most of you love to cross stitch flowers 🙂 Oh, I love them too! so on the coming week I promise to make a flower freebie for you.
Meanwhile today's free patterns is once again a Norse rune.
Rune Ehwaz cross stitch pattern
Pattern size: 36w X 49h stitches, 7 colors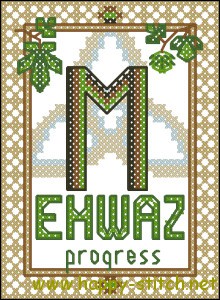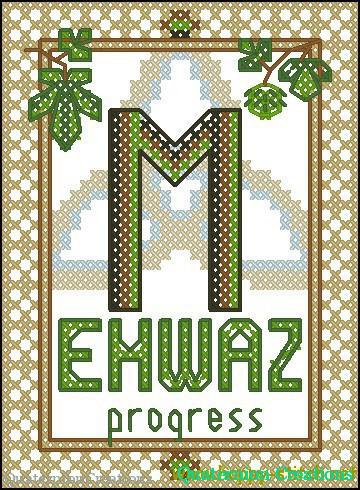 Ehwaz stands for a horse, and literally that rune means transport, transportation, or a vehicle. Symbolically it means more than that, of course, mostly being
the rune of movement
, steady flow of progress in your life. Ehwaz can be seen as an opposite to
Isa
.
Ehwaz is a sign that you will get results in your long and thorough work.
A horse is also a very loyal friend and companion, thus Ehwaz can mean a firm friendship or a lasting relationship/marriage. The tree for this rune is a (horse)
chestnut