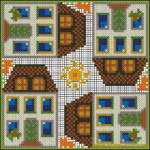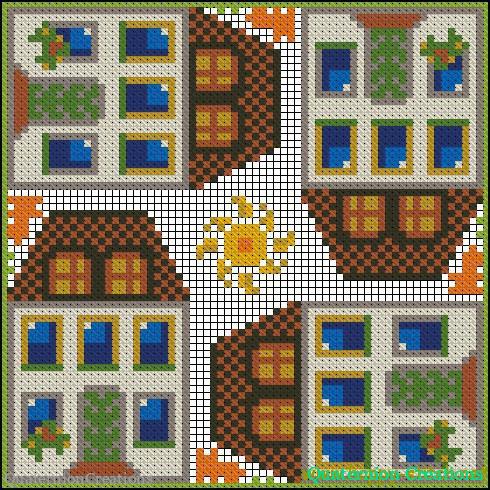 I made a small and simple pattern for you today 🙂 Tall houses on this square pattern form a design that can be used to make a biscornu (small eight-sided pincushion) or a big cushion.
Tall houses pattern
Size: 70 x 70 stitches, 11 colors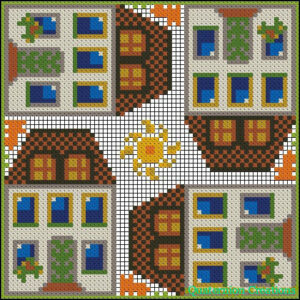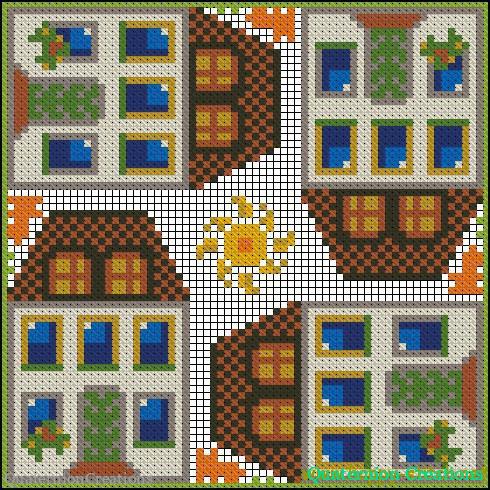 Сегодня у меня для вас несложная квадратная схема, на которой изображены домики, кружащиеся вокруг стилизованного солнца. По этой схеме можно вышить и игольницу-бискорню, и большую полномасштабную подушку.
Схема для вышивки "Городок"
Размер: 70 x 70 крестиков, 11 цветов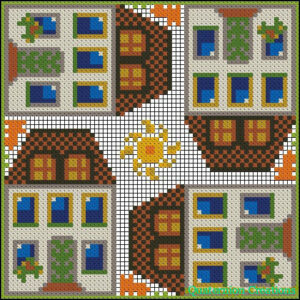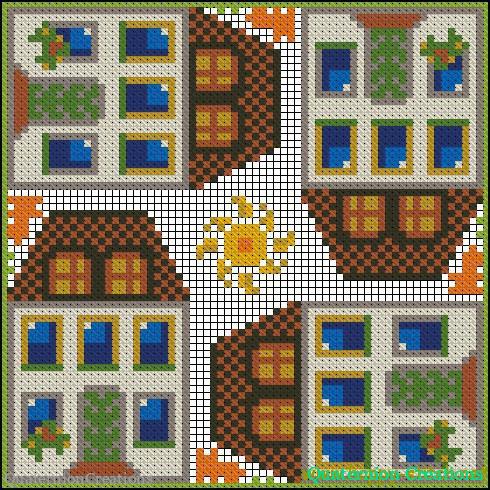 Continue reading "Tall houses cushion pattern" →