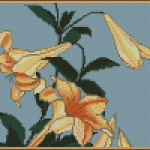 This is the third pattern that is based on the works of the great Japanese ukiyo-e master Katsushika Hokusai. But today I chose not the Fuji mountain view, but rather a beautiful still life picture of yellow lilies.
The pattern is not too big, and uses a very limited amount of colos, as well as only full cross stitches (no back stitches), so you can try to work with it even if you are not too experienced. 🙂
Hokusai Lilies free cross stitch pattern
Stitch count: 130 x 100 full cross stitches
Colors: 19 (18, if you decide to skip the blue background and work on a colord canves instead)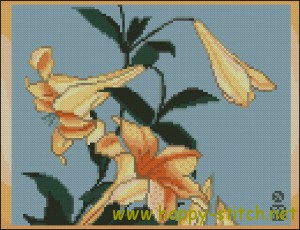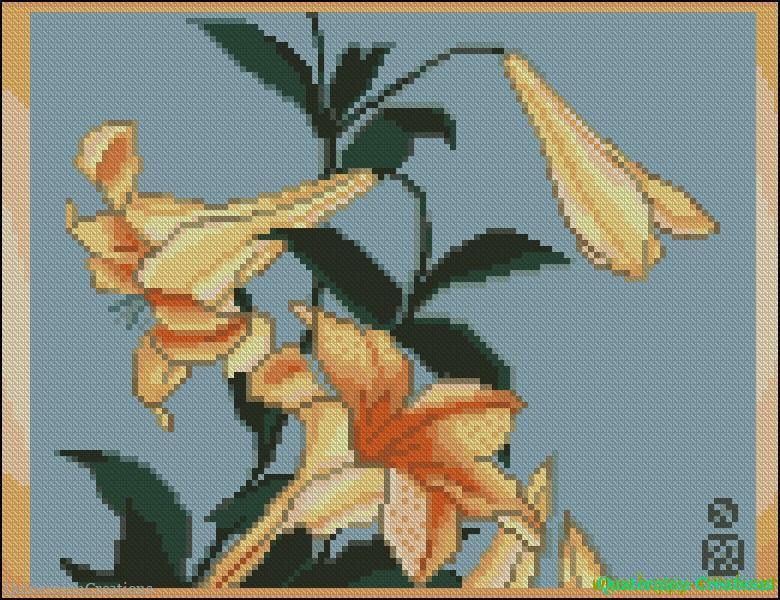 Сегодня я предлагаю вам, дорогие читатели, еще одну схему – третью по счету – для вышивки, основанную на работе великого японского художника Хокусая. Но если в прошлый раз это были разные виды горы Фудзи, то на для этого вторника я выбрала нежный натюрморт с желтыми цветами лилий.
Схема получилась не слишком большая, и используется в ней весьма ограниченное количество цветов. Кроме того, я не стала вносить в нее стежки "назад иголку", четвертные кресты или другие сложные элементы, так что даже не очень опытные вышивальщицы вполне смогут ее воплотить в жизнь.
Схема для вышивки крестиком "Лилии" – по мотивам картины Кацусики Хокусая
Размер: 130 x 100 крестиков, 19 цветов (вы можете отказаться от голубого фонового цвета, если решите вышивать на цветной ткани или канве)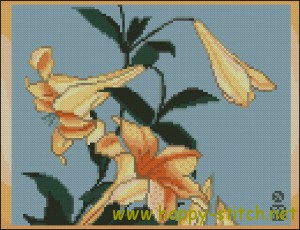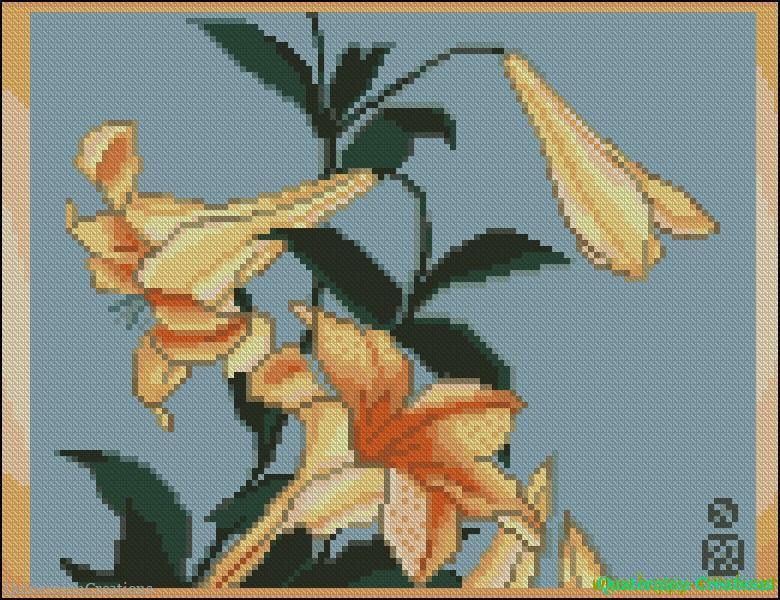 Continue reading "Hokusai Lilies free cross stitch pattern" →