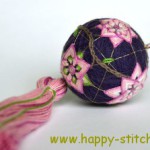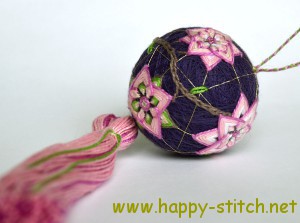 This year me and my husband visited Japan during plum blooming season (March). Today's temari is inspired by beautiful plum blossoms we've seen. It's a free-form temari, though I used some classical types of stitches too.
Techniques used: uwagake chidori (flowers), spindle stitches (leaf, flower-bud), chain stitch (twigs). Marking: C8
More photos inside!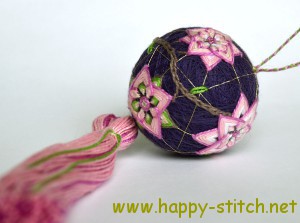 Этот шарик вдохновлен цветением японский сливы (умэ) – пусть она и не так известна, как сакура, но цветет не хуже. Тэмари "Цветы сливы" сделан на разметке С8, но в свободной форме.
Использованы узоры: хризантема (для цветов), веретено (для бутона и листа), тамбурный шов (ветки).
Больше фотографий – в галерее под катом! Continue reading "Ume (plum) blossom temari" →