How soon will the items be available for download?
After the payment is completed, the digital items will be available for download instantly. You can download your files directly from the page that loads after the checkout: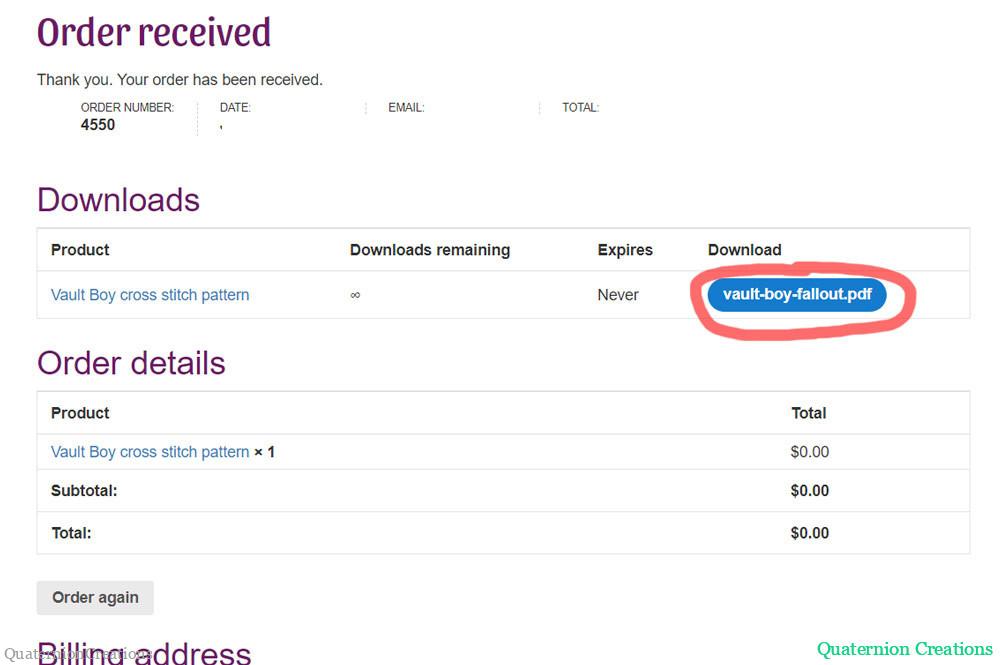 You will also instantly get an automated email with the download link: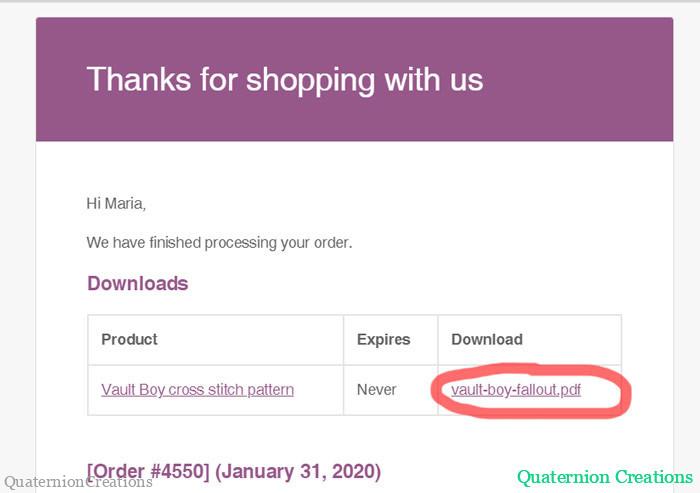 Registered users can find all their downloads in the Download section of their Account (click My Account link on the top right of the screen)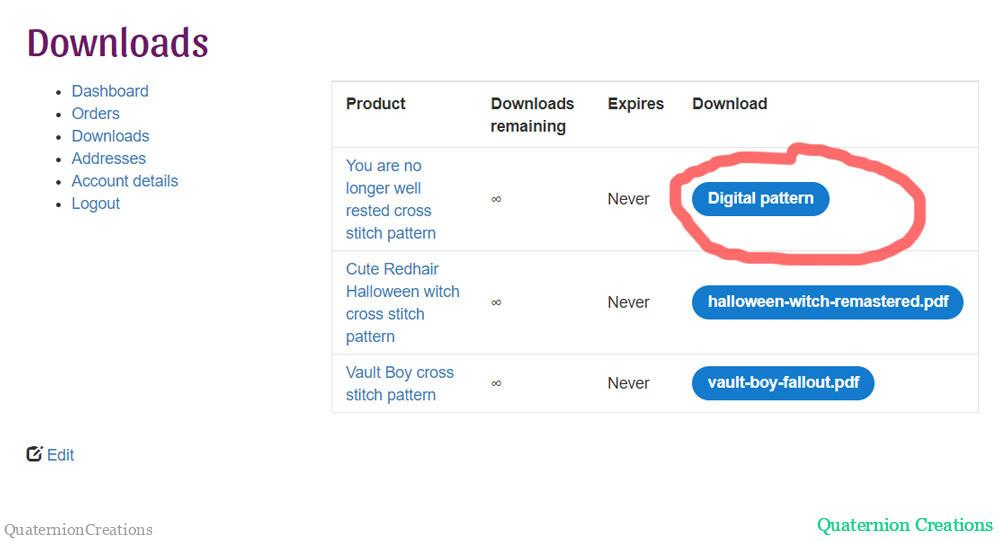 Note that purchasing an item does not register you on the website.
I still cannot find the downloadable files
Try looking for the email in your Spam/Junk folder. It is sent from hello@quaternioncreations.com
If the email is not there, and you don't have an account on the website, feel free to contact me anytime via the contact form, chat (bottom right on every page), or on Instagram, and I'd be glad to get you all the files you purchased!